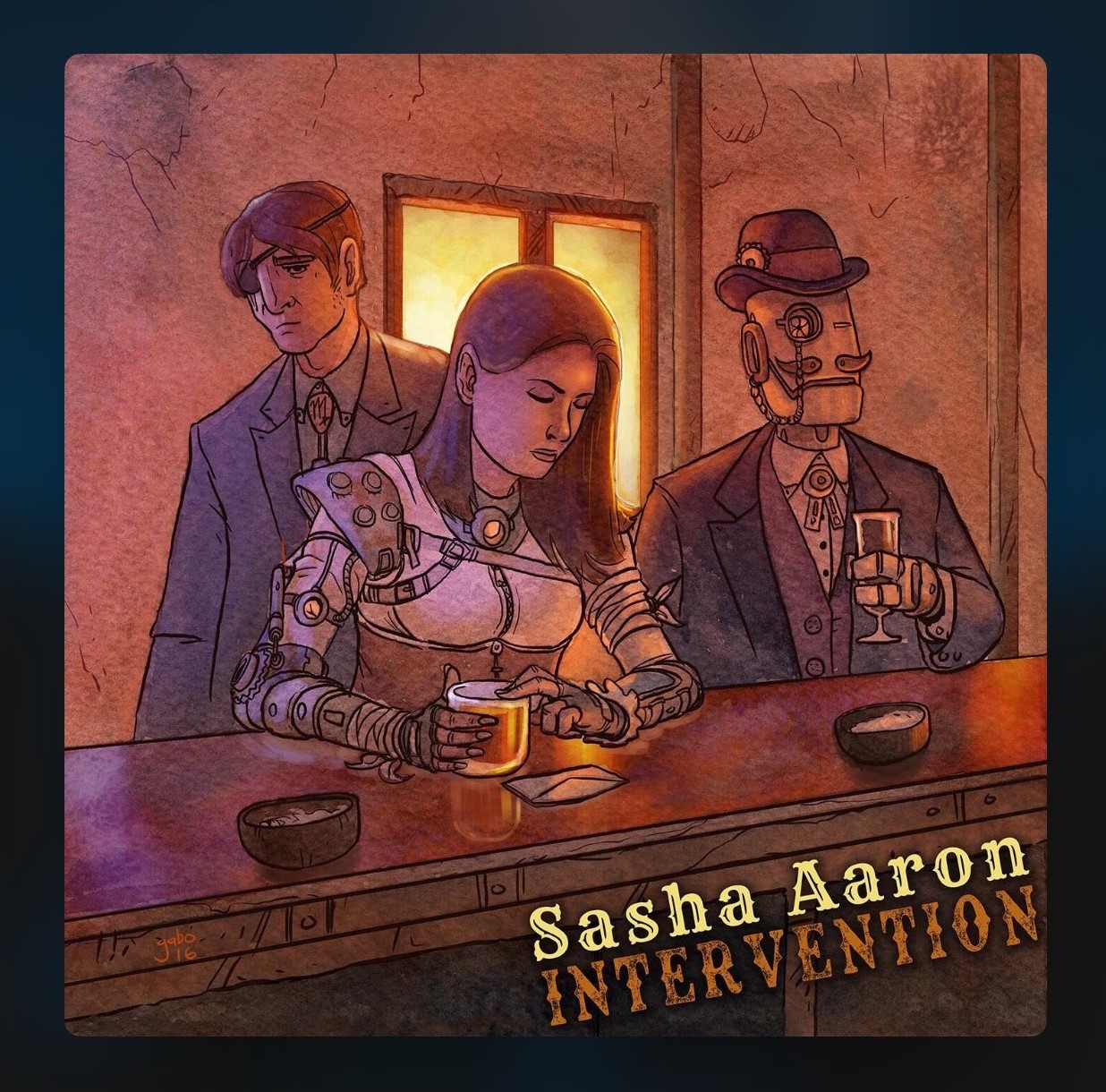 My new single "Intervention" has just made it's way on to iTunes (and Google/Amazon/Spotify) and I am so incredibly excited! This is one of my favorite songs off of the new album and I hope you all enjoy it as much as I do! So much more coming soon, but for now you can get it at: 
https://itunes.apple.com/us/album/intervention/id1167277661?i=1167277663 
One thing that has been important to me this time around is being true to who I am, so I'm embracing my geekyness and am commissioning some of my favorite comic book artists to create the art for the singles off the new album. This beautiful cover is done by Gabriel "gabo" Bautista Jr. You can find out more about him and see his amazing work at http://gabo.brofu.com/ !